04-18-2014, 09:41 PM (This post was last modified: 04-19-2014, 05:40 PM by hallucination.)
Refresh your zone list by clicking the Download button, then click ok, and SSCX Chaos should show green and you can enter. This is hooked up to the real biller, so your original nick password will work as before.
I've started a new reset which will end on the usual date (Wed Apr 30), so it will be slightly short.  
Please spread the word!  
--hallu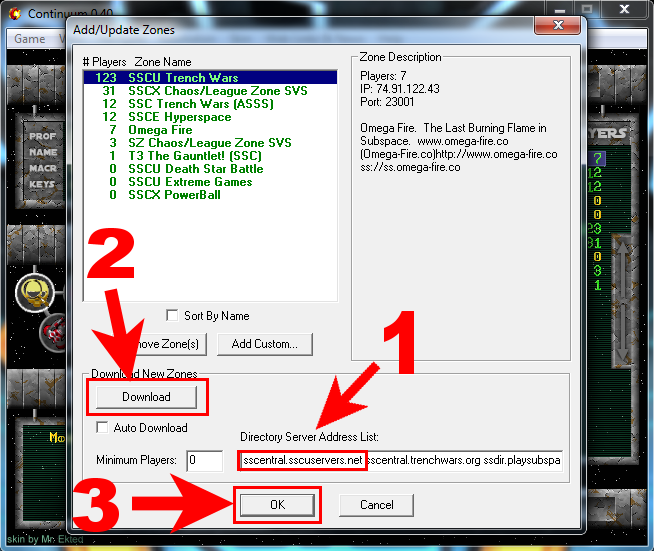 Graphics credit: ZiGNoTZaG