08-18-2014, 07:25 PM (This post was last modified: 08-31-2014, 06:47 PM by hallucination.)
We've made some progress:
1) Chaos/League now shows in the directory server listings:  
sscentral.sscuservers.net
dirserver.ssnecentral.net
ssdir.playsubspace.com  
You only need one of these - sometimes some of them won't show the zone - try a different one.  
Chaos/League is listed as
SSCXX Chaos/League Zone SVS
(two X's)
(NOT "SSCX Chaos/League Zone SVS" - that's the old IP and shows 10 players)  
Double click on the zone name to add it (it will become
bold
and green).  
Note: when you add this, you will re-download all the zone level files.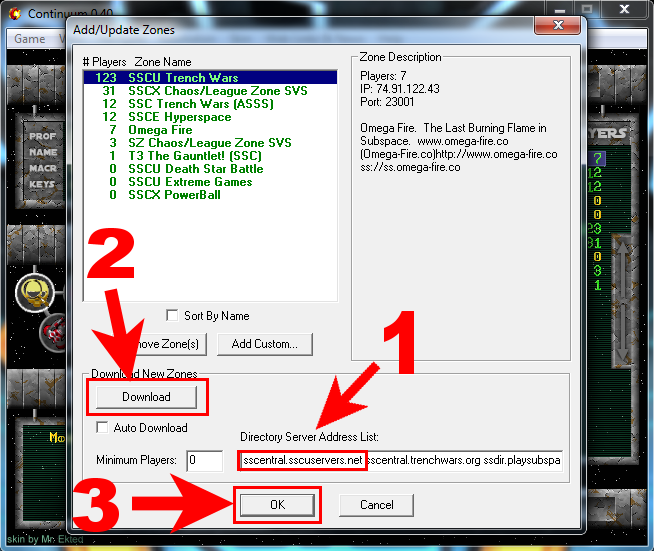 2) Some people still cannot connect to the zone - try this:  
Go to the continuum dir, right click the continuum.exe file, and select "Run As Administrator"  
Please leave feedback here as to whether that works or not. Thanks.  
--hallu  
P.S. Thanks to Ghost Ship for helping to get us back in the dir servers!